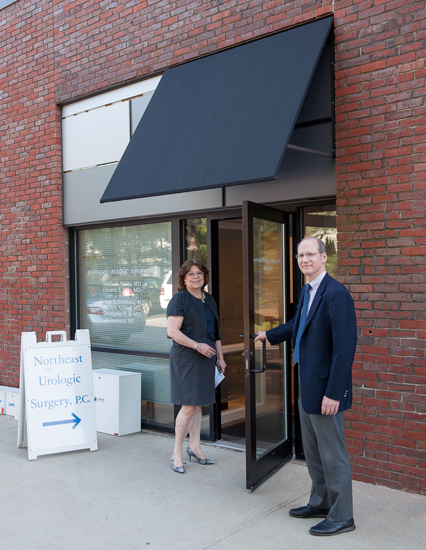 About Northeast Urologic Surgery, P.C.
---
We would like to welcome you to our practice and thank you for choosing us as your healthcare partner for the management of your urologic needs.
Founded in 1976, we provide medical and surgical needs for urologic patients in the Merrimack Valley and southern New Hampshire area. Our physicians are Board Certified in Urology, faculty members of Tufts University School of Medicine Department of Urology.
The physicians of Northeast Urologic Surgery, P.C. offer some of the most advanced treatments and a wide range of urologic services. Ancillary services are available on the premises.
Communication and active patient participation are essential for good healthcare. We encourage your questions, as well as comments and suggestions about our practice.
Northeast Urologic Surgery, P.C. provides coverage at the following facilities: